Featured Properties
King's Plaza Schnecksville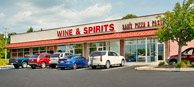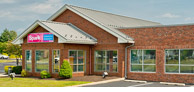 At King's Plaza in Schnecksville, we recently converted a former M&T Bank building into Spark Orthodontics. Spark Orthodontics opened their new office in Fall 2015.


Route 873
Schnecksville, PA 18078
Municipality: North Whitehall Township
County: Lehigh

West of Route 873
Anchor tenant:
Weis Markets
5020 Route 873
Freestanding building:
McDonald's
5060 Route 873
Inline strip #1
5040 Route 873:
China Wok
Health Network Labs
Holiday Hair
New Country Cleaners
Subway

East of Route 873
Freestanding buildings:
STS Tire
5061 Route 873
Spark Orthodontics
5021 Route 873
Inline strip #2
5041 Route 873:
Wine & Spirits
Sam's Pizzeria

View leasing opportunities.
Get directions.

Review additional King's Real Estate Management & Development Featured Properties.