Business Partners
At King's Management & Development Company, we strive to complete our projects on time and on budget. We are fortunate to maintain professional relationships with a number of local companies who partner with us to form the most effective project teams. We are pleased to present the following list of business partners as reference.


Alvin H. Butz, Inc.

Greg L. Butz
President and CEO
Alvin H. Butz, Inc., continuously owned and operated by the Butz family in the Lehigh Valley in Pennsylvania since the 1800s, provides comprehensive construction management services.
American Bank

Mark W. Jaindl
President & CEO
Established in Allentown, Pennsylvania in 1997, American Bank provides premium banking services to local and long-distance customers with a high level of customer satisfaction. The bank has prospered into one of the area's most revered and fiscally responsible financial institutions.
Barley Snyder Attorneys At Law
Greg R. Young, Esquire
Partner
The practice of Barley Snyder Attorneys At Law in York, Pennsylvania focuses on commercial and corporate law, including mergers and acquisitions, finance, transactional and strategic counseling, real estate acquisitions, sales and leasing and estate and succession planning for closely-held businesses and their owners.
Colliers International

Derek Zerfass
Senior Vice President
Colliers International is a leading commercial real estate company, offering comprehensive services to investors, property owners, retail tenants, and developers. The office in Allentown, Pennsylvania has expertise in local market conditions and keeps abreast of all recent real estate transactions.

Jaindl Land Company
David Jaindl
Owner and President
Jaindl Land Company is a leading land developer of residential, commercial and industrial properties in the Lehigh Valley. Through its land acquisitions and investments, the local community has benefited through tax revenues, jobs creation and open space and recreation projects for the general public.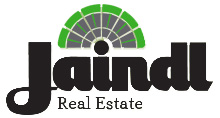 Langan
Jason Engelhardt
Senior Associate/VP
Langan is an engineering and environmental consulting firm with geotechnical expertise. With an office in Bethlehem, Pennsylvania, they partner with design and construction teams, providing innovative solutions to building projects of all kinds.
Livengood Excavators, Inc.
Tim Livengood
Livengood Excavators in Walnutport, Pennsylvania is a fourth generation family business operating in the Lehigh Valley area of Pennsylvania for over 50 years. It is a full line, site work sub-contractor specializing in earth moving, utility piping and asphalt paving operations.
MBC Development, LP
James W. Miller, Jr.
President
MBC Development specializes in the acquisition, renovation, rehabilitation and leasing of commercial and industrial properties in eastern and central Pennsylvania.